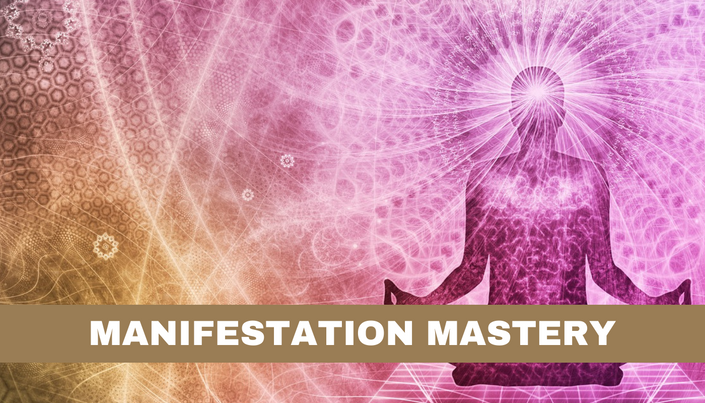 Daily inspirations & manifestation tips for a conscious life
Dive into a world of inspiring thoughts and experience 365 days full of positive energy, healing words, and personal development with the unique program "365 DAYS INSPIRATION" presented by Ilona Selke!
Are you looking for daily motivation and a healthy lifestyle that brings body, mind, and soul into harmony?
Then join me on this extraordinary journey that will not only provide you with tips for life but also bring spiritual sayings and peace of mind to your everyday life.
Every day is an opportunity to make our life positive.
With our collection of healing words, motivational sayings, profound quotes, and text, as well as the daily videos that will deepen the inspiration, you will be inspired to direct your thoughts and uplift your spirit.
Let Ilona Selke's extensive experience in meditation and personal development guide you as you embark on a path that will lead you to a new, healthy lifestyle.
Our program offers you not only your daily dose of peace of mind and spiritual strength, but also practical tools for personal development.
Ilona Selke, an internationally renowned expert, will guide you through the year with her insightful and captivating style, helping you to develop yourself and discover your inner strength.
Make "365 DAYS OF INSPIRATION" your daily companion and experience how positive thoughts and a conscious lifestyle can lift your life to a new level.
Whether you're looking for meditation, healthy living, spiritual inspiration, or just a boost of positive energy, this program will guide you through the year and take you on a journey of transformation.
Start now with uplifting sayings and healing thoughts, meditations and monthly LIVE EVENTS with Ilona Selke.
Sign up now for "365 DAYS OF INSPIRATION" and shape your life in a way that makes your soul shine and brings your personal development into focus.
Are you ready to embark on a transformative journey of manifestation?
Join this comprehensive 365-day course to learn powerful techniques to unleash the hidden potential of your mind.
With expert the guidance of Ilona Selke, a bestselling international author and seminar leader for over 35 years, you will get practical exercises and expert guidance throughout the coming year, and you'll develop the skills needed to manifest your desires and create the life you've always envisioned.
Based on the success of the same course having been taught in Germany for three years by Ilona Selke, we now bring this course ot you in English.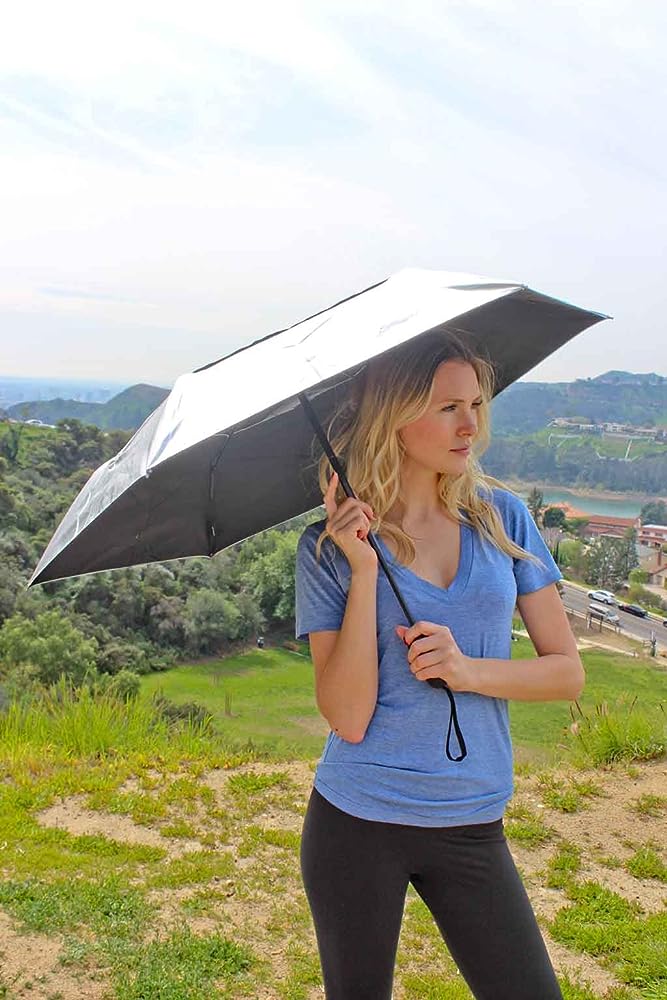 ❤ Many heartfelt thanks for your benevolent presence and your loving openness..
I really appreciate that very much🤗.
I Ifinally feel comfortable in a course, due in part because of your refreshing presence and helpfulness.
The 365 day course really helps me a lot to learn more about myself and my dreams and to consciously perceive what I really want and dare to do.
Thank you,d dear angel 😇
Enjoy your/your time in this dreamlike nature.
All the love and thank you again🙏
A. E. from Germany
Unleash Your Mind's Superpowers: Groundbreaking Techniques for Manifestation

Start to tap into your hidden potential and unlock your superpowers today!
Join Ilona Selke's transformative 365 Day Course,
designed to guide you on a journey of self-discovery and empowerment.
With daily training exercises, you'll embark on a profound transformational experience,
developing your innate abilities and unleashing the extraordinary within you.
Take this life-changing opportunity today to awaken your superpowers
and create the reality you've always dreamed of.
Join us so that you:

you can focus on what is important to you every day
raise your vibrations and focus daily
train your mind to manifest the desires that are important to you
listen to your heart and soul every day
rise to higher spheres every month from Ilona Selke's LIVE guided meditations
meet monthly with like-minded people to meditate together
exchange ideas about the texts and meditations of the course.
WHEN & HOW
Watch the daily inspiring videos to give your day a lift
Do your daily morning and evening meditations on the app
Design your vision at the beginning of your journey
Read your inspirational quotes every day
Read your inspirational text
Work with the daily Quiz Questions every day
Join the LIVE monthly meditations with Ilona Selke. The meditations are also all recorded in case you can't be there live.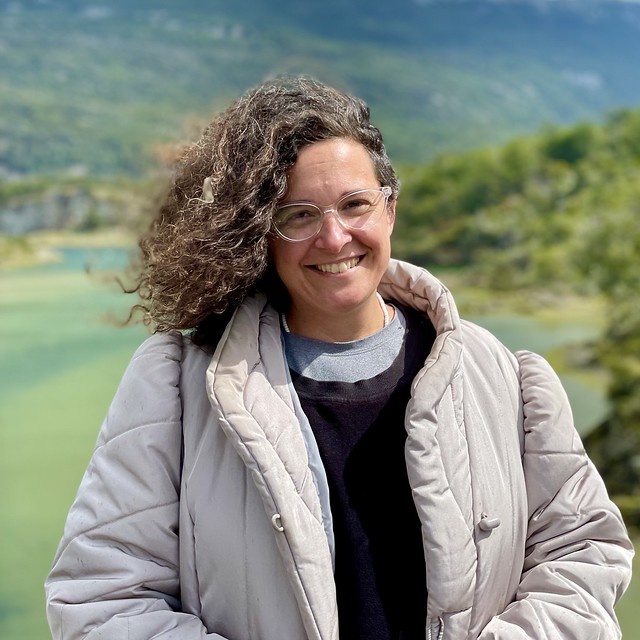 Dear Ilona,
First of all, I would like to thank you from the bottom of my heart for your wonderful work. I am really grateful to have found this 365-Day course.

Through your daily loving and engaging way and support, I feel I am much more in touch with myself again.
I have been searching for so many years about what my potential is, what I really want, and what I can do.

Now I realize that it was "normal" for me to go through the day not being very mindful.

It is very important to deal with yourself and your dreams and wishes every day, even in very small steps and with small everyday things. This way, you don't lose track of things and don't feel overwhelmed.
Yes, you can only keep an eye on the big goal through small goals.
Every day, step by step, with your wonderful quotes and explanations, I stay in a good mood throughout the entire day.
The weekly meditations are so beautifully clear and understandable to me that my heart is completely uplifted.
I can dive wonderfully into your loving energy and let myself fall.
Gladly more...😍
For me, it is one of the best courses, at the right time, at the right place, with exactly the right coach🤗❤️

- Alexandra E. Germany

Join the Journey of Transformation
I hope you enjoyed my artistic rendition of my alter ego.
Let me ask you: "Are you ready to embrace your own Inner Master and embark on a transformative journey, day by day?
From my experience of teaching over 35 years of meditation and personal growth seminars worldwide, I have seen that most people fail in the manifestation of their dreams and goals by not following through with the great wisdom they read in books or even learn at seminars.
Instead, I invite you to join me on a 365 Day journey, where you stay inspired day by day.
Picture this: Imagine yourself perched high up in the serene Himalayan mountains, surrounded by awe-inspiring beauty, immersing yourself in deep meditation, and learning the secrets of manifestation.
Now, you don't have to physically travel to the mountains to experience this blissful state of being.
Introducing "365 Days of Inspiration" - an extraordinary online course by Ilona Selke, that will transport you to the realm of self-discovery, connection, and growth. Become a modern-day Master, by tapping into your true potential, and do that from the comfort of your own space.
Immerse Yourself in Daily Inspirations: Receive powerful video messages every day, that resonate with your soul, and guide you towards your dreams. Let the wisdom of Ilona Selke touch your heart and awaken your spirit.
Learn the Art of Manifestation: Unlock the secrets of manifestation, as you discover practical tools and techniques to bring your dreams to life. Break free from limitations and witness the wonders of the universe unfold before your eyes.
Connect with an Inspiring Community: Join a vibrant community of like-minded individuals who are on the same path of self-discovery. Share insights, support, and encouragement as you collectively transform and grow.
Embrace the Magic of Daily Living: Experience the joy and fulfillment of conscious life. Let go of the hustle and bustle, and invite and invest into your serenity, creativity, and passion in every moment. Rediscover the true meaning of living.
The Himalayan mountains may be far away, but the transformative journey starts right here, right now.
Are you ready to embark on a path of self-realization and connect with a community that uplifts and inspires?
Don't miss out on this incredible opportunity to become the modern-day yogi or yogini you were destined to be.
Click the link below to sign up and join the "365 Days of Inspiration" course today!
Together, let's manifest our dreams, deepen our meditation practice, and create a powerful community of growth and connection.
The Himalayas await you in spirit Join us on this life-changing adventure!
Here is what awaits you in the 365-Day-Manifestation Course
365 daily

inspirational text
365 daily quotes, images
365 actionable

suggestions

to make your book knowledge real
52 weekly

inspirational

30-minute meditations
12 monthly

LIVE ZOOM MEETINGS with meditations and sharing
12 distinct topics

, that you can focus on, one per month
The LFV-Lite APP

will help you stay focused every day
Daily Emails

that will remind you and help you log in with ease
All this will guide you throughout the year
In your monthly subscription, you receive the following: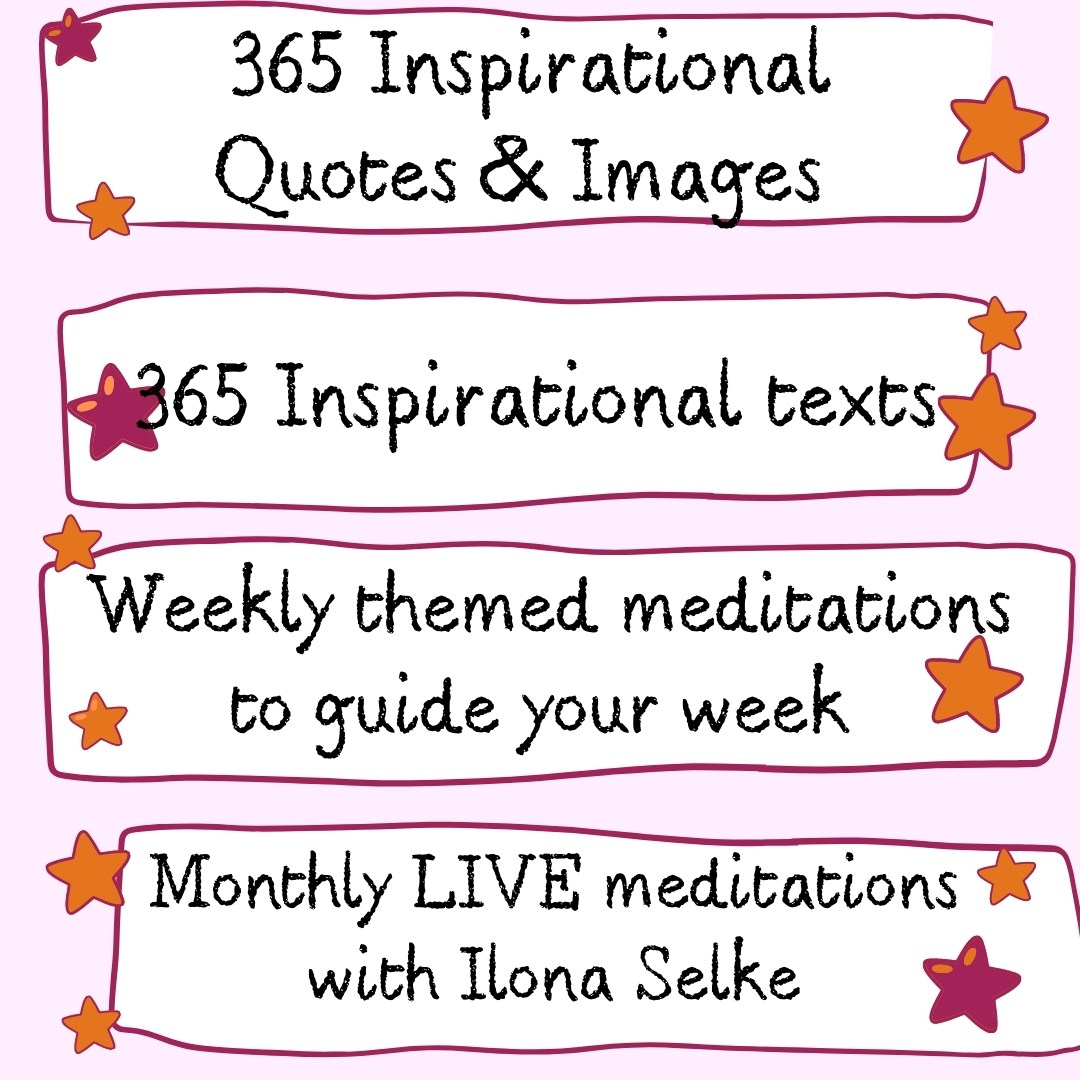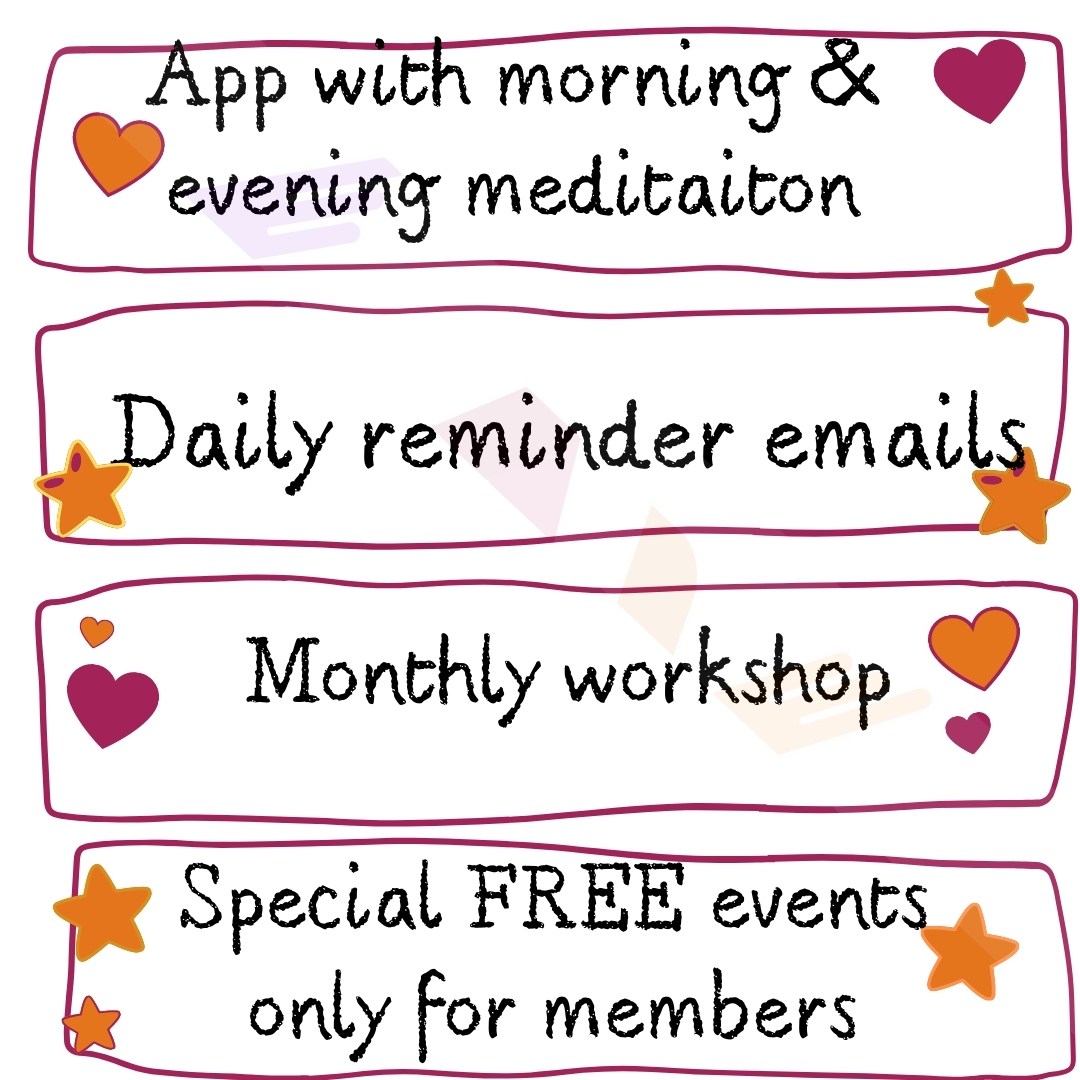 ---
This monthly subscription plan offers the most value at the most affordable price.
The subscription is debited monthly and can be paused or canceled at any time
The VAT is automatically added at check-out according to the state or country of your location.
The 365-Day Course helps you stay on track with your spiritual development,
for just $15 USD per month
The weekly meditations

of the 365-Day Manifestation Course serve as a mental guideline for the week. They lift you up and give your week focus and vision and tools to make the best week ever..
The monthly LIVE meditations,

led by Ilona Selke, take place once a month on ZOOM in a group setting. You will experience one or two meditations, have time to share one-on-one and in the group and experience the power of like-minded working together.
The times and links will be announced to all members of the course and a reminder will be sent the day before the event.
Of
course, you will also be able to listen to the recording at any time that is convenient for you.
This course gives you the very best tools and the most well-rounded support to stay on track with
your development.
The LFV Lite APP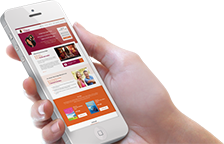 With your daily meditations with the LFV Lite App, you define every day in advance what you wish to manifest.
You will choose one goal you wish to accomplish and one important choice that is valuable to your heart and soul, that you wish to experience that day.
With the LFV Lite APP your morning and evening meditations are right at your fingertips, right where you are.
Join & sign up TODAY
Do something today, for which your future self will thank you.

You can decide month to month, whether you want to continue with the program!

Frequently Asked Questions
How long do I have access to the course and what is the best way to do the course?
You have access to the course, the quotes app and the monthly meditations. as long as you pay the monthly fee You will receive an e-mail from Ilona Selke once a day and you can be inspired by the QUOTATIONS by IONA SELKE, or by the additional texts to delve deeper into the topic of the day. Short questions at the end of each text will actively support you in your process of development, reflection and vision development. The weekly meditations give you the guide of the week and you can do them for yourself at home whenever you have time. You can cancel the subscription at any time.
How do I participate in the weekly and monthly meditations?
You can find the weekly meditations as video recordings in the 365 Day Manifestation Course. The monthly meditations are led by Ilona Selke LIVE on ZOOM. Interactive, deep exercises and guided meditations by Ilona Selke, as well as the exchange with questions and answers are part of this monthly event. You will receive the link to this via email every month after you have registered. You can also listen to the LIVE meditation afterward, as a recording, at a time that suits you.
How to get the LFV LLITE APP with the morning and evening meditations?
We will send you a link for the LFV LITE app to download this app for free once you have signed up. As long as you participate, you have access to the LFV LITE app.
How do I participate in the monthly meditations?
The weekly meditations are included in the online course. Ilona Selke's monthly meditations are conducted live via Zoom each month, and you will receive the link via email the day before.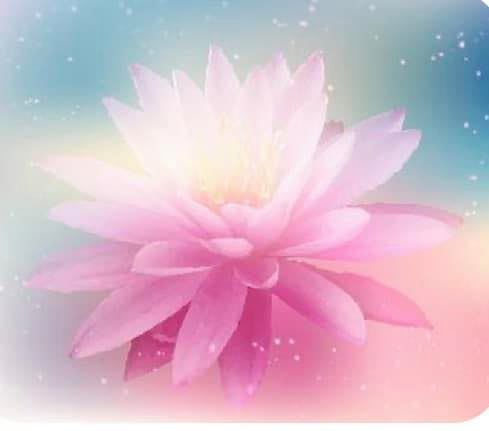 "DEAR ILONA,
IT'S SO WONDERFUL TO WALK INTO THIS SPECIAL TIME WITH YOUR LOVE AND PRESENCE;
LATELY, I DID NOT WANT TO TURN ON A COMPUTER BUT JUST LOOK AT THE LIGHT OF THE CANDLE WHEN I WAS IN MY ROOM AT HOME, SO I HAVE NOT WRITTEN YET.
TODAY I WATCHED AND WATCHED THE LYRICS WITH YOUR VIDEO_ SO AWESOME_ AND SUCH JOY_BECAUSE YOU FILL THE SPACE WITH VIBRANT LIFE AND IT IS SUCH A GIFT TO WATCH YOU. "
- GRATITUDE MOAI!,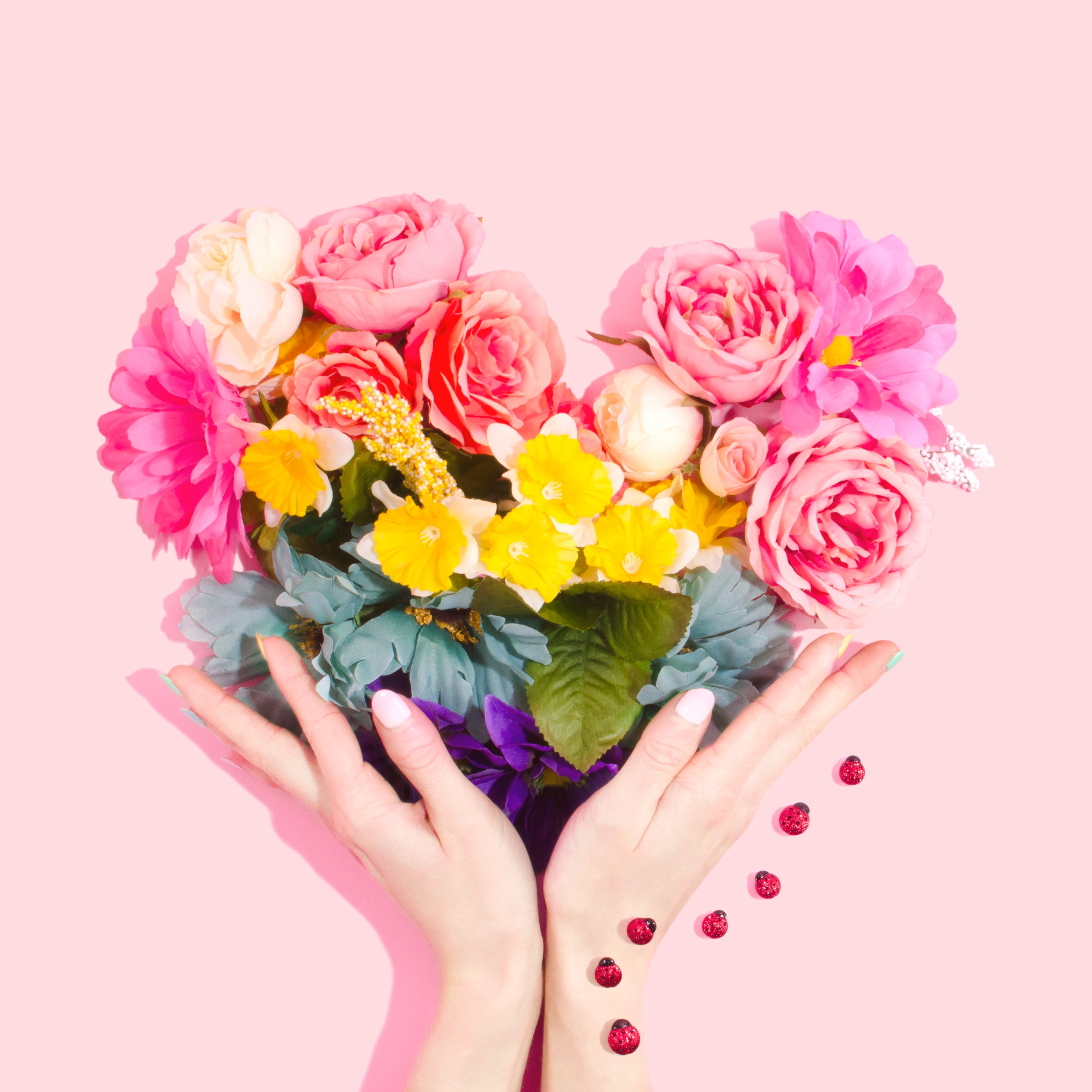 Dear Ilona
For me, this hour is like a gas station where I can recharge my inner batteries.

Your guides bring me into such a deep state, as otherwise seldom.

It's amazing what I was able to experience. Sometimes I also repeat the meditation with the link of the recording that you always send us..
Likewise the instructions on the app. I usually take my time for the evening exercise. For the gratitude.

I read the quotes very irregularly, but I believe this is due to the flood of my daily emails.

But I keep going.

I'm very glad that I've only missed attending the monthly meditation live once so far.

Warm greetings from rainy Lower Bavaria

Siegi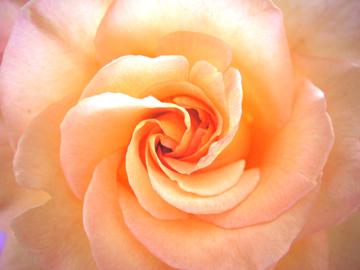 Dear Ilona,
Thanks for writing to me again with the link. Yesterday I started the 365 Quotes course and I want to tell you it's really wonderful.

For me, it is just right at the moment to get a small task and a quote and text every day.

I am very happy that you are offering exactly this course and I really have the feeling of getting into a higher vibration.

What has been very, very valuable for me in the last 1 1/2 years is recording your future journey (from the meditation course).

I usually use them when I have had a negative experience with other people.

It works so well, it always frees something in me, and I can then often act better afterward and not "repay like for like", but be what I really want.

Sometimes I just use future travel to go back in time and see what it was like.

I love these trips 🙂 and I have already gained valuable insights for myself even without a painful feeling being the reason for the future trip.

I want to thank you again and wish you and everyone around you a very Happy New Year.

All the best Karen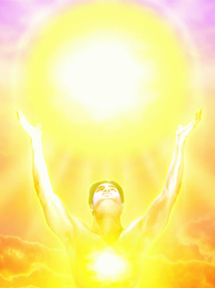 "Hello dear Ilona 😊
I'm still watching the videos (to catch up since they're new to the course 😉)

me a lot of added value!

Thanks so much!

I understand the texts much better now With the videos, my focus is now much clearer ♥️🙌!"

- Bettine S. Germany

LIVE THE LIFE OF YOUR DREAMS AND YOUR SOUL.
These daily inspirations and weekly meditations and guiding inspirations in form of texts and picture quotes, as well as the monthly live meditations by Ilona Selke, will help you stay on track with your spiritual development.
Your Instructor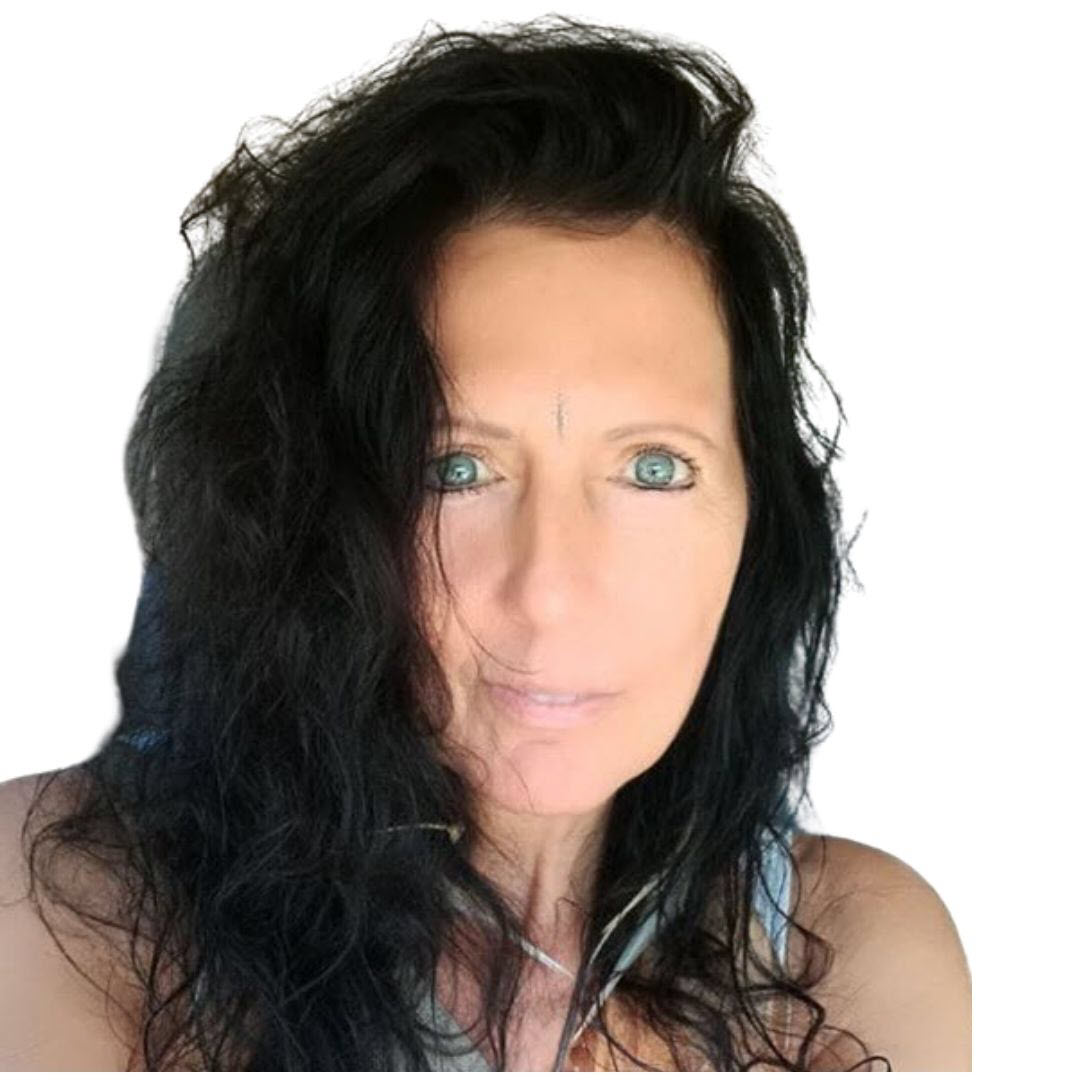 Ilona Selke is an international best-selling author, seminar leader, lecturer, and musician.
She lives with her husband of 35+ years, author Don Paris, Ph.D.hc., on an island in the Northwest Pacific of the USA in their geodesic Dome Home and in Bali, where she and her husband own a Retreat Center called Shambala Oceanside Retreat Center
Ilona Selke has inspired thousands of people to co-create reality, discover the power of our multi-dimensional and spiritual mind in a practical way, and how to live and manifest our dreams.
She has appeared on TV and on the Radio, has been a favorite speaker at the Prophet's Conferences, and has been quoted in many books for the contribution of her inspirational work.
Ilona Selke has taught seminars for the last 35 years around the world both in English in German, such as in Bali, North America, Australia, India, England, France, Canada, Mexico, Singapore, Hong Kong, Japan, Germany, and Switzerland.
Her first book

Wisdom of the Dolphins

, available in five languages, is about the magic of dolphins and teaches how to access the holographic universe through the power of our dream-time mind.
Her second book

Alin learns to use His Imagination

is a children's book. It is very well-loved by parents and therapists for its therapeutic value. It is available in English, German, Hindi, and Russian.
Her third book about Soul mates, Free Will, Destiny, Dolphins, and shifting the Time Space Matrix is called

Dolphins, Love & Destiny

with the subtitle Yoga of the Soul.
Her fourth book titled

Dream Big - The Universe Is Listening

was already a best-seller in the USA, AU, CA, GB, and Germany and inspires and teaches readers to break the boundaries of time and space and to master the 3D Matrix.

The Living From Vision®

course is available in English, German, French, Spanish, Czechoslovakian, and Chinese.
She has appeared on many radio-shows and Tele-summits, as well as conferences, and has helped thousands of people across the globe to deeply transform their lives.
From my own experience, I know how difficult it is to be disciplined in our hectic times in order to stick to your good intentions and work on yourself.
I offer you this 365-day online course & the LFV Lite App to support you in manifesting your dreams. We all can communicate with the greater universal force, but we usually need some training and often be reminded to implement all that we know.

With the daily short morning and evening meditations, you will receive a lifting reinforcement that will help you to go inside every day to reflect on the essentials.
We have reached the turning point of
an evolutionary step here on earth.
If we use our lives to discover, develop and strengthen our soul power, and we recognize that we are helping to shape the 3-D world with our consciousness, consciously or unconsciously, then we will take a giant step in the development of our soul.
The universal force is literally waiting for us to discover it and start communicating with it.
It is my heartfelt wish to help you to discover this power within you and to unfold the core of your soul.

P.S:You are welcome to recommend this course to your friends with whom you would like to travel the high road of unfolding your focus and consciousness together.
Spread the good news to your friends!
Join this course together,
and exchange ideas throughout the year!