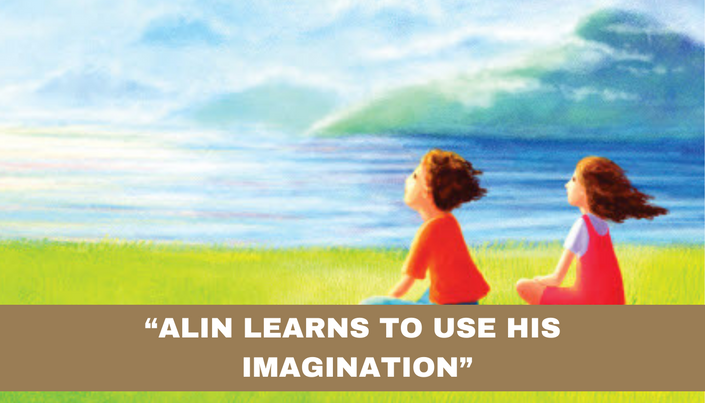 ALIN LEARNS TO USE HIS IMAGINATION
With this book, children learn how to make their dreams come true and overcome obstacles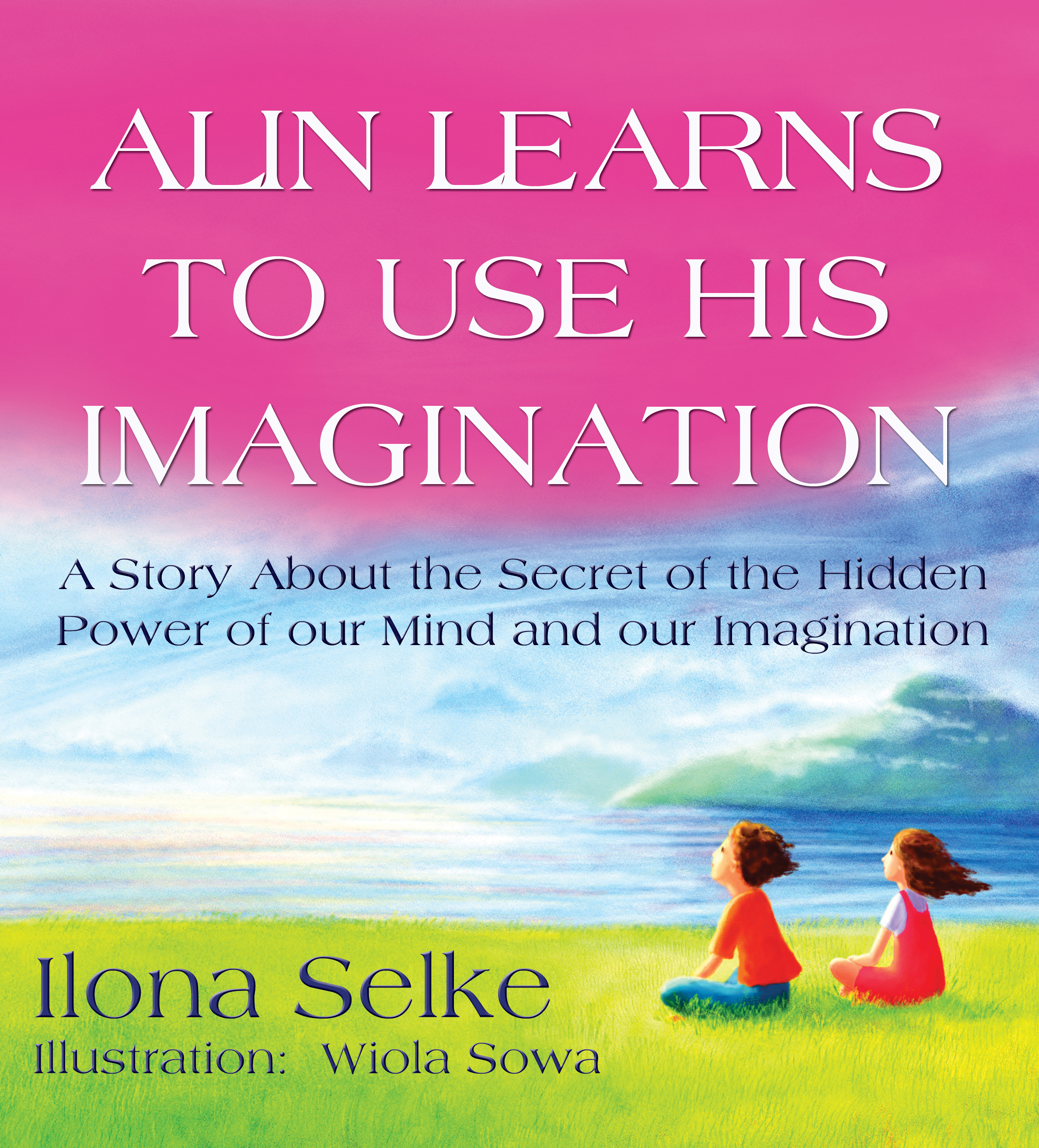 Alin Learns to Use His Imagination
Embedded in this children's tale of dreams, wishes, problems, triumphs and magical powers, you will find not only a story that speaks to every child's heart, but also you will find magical methods which are taught step by step in this children's online book, a book for young and the young at heart.
Based on the powerful work of Dr. Vernon Wolf, called Holodynamics, Ilona Selke will teach you how to transform problems into powerful, positive energies, which are the basis of understanding how we live in a consciousness interactive universe.
Accompanied by pictures, painted by the award wining artist Viola Slowa, this online book guides you through these processes so that knowledge does not just remain book knowledge, but becomes empowering, felt changes.
Learning the techniques is easy, as they are incorporated into a fairy tale that speaks to the heart of every child.
The accompanying guided imagery exercises, spoken by Ilona Selke, accompany the child and the adult alike, in learning the techniques utilizing the power of the right side of the brain.
The deeply transformational audio exercises allow the child to actively learn to deal with the negative emotions and not to be passively overrun by the often overwhelming emotions.
The resulting strength truly comes from within and allows the child to transform their own challenges into positive outcomes.
After learning the techniques presented in this online book, children world wide often say that they now have a real magic wand in their hands, because with these exercises they actually learn to change their reality.
Readers in Germany and the US have hailed this children's book as one of their main staples to a fulfilled life!
Embedded in this story is a therapeutic technique that will help create amazing changes in emotions, behavior and real life experiences in adults and children alike.
I especially invite anyone working with clients, children and people in a therapeutic manner to use these methods developed by Dr. Vernon Wolf called Holodynamics.

Your Instructor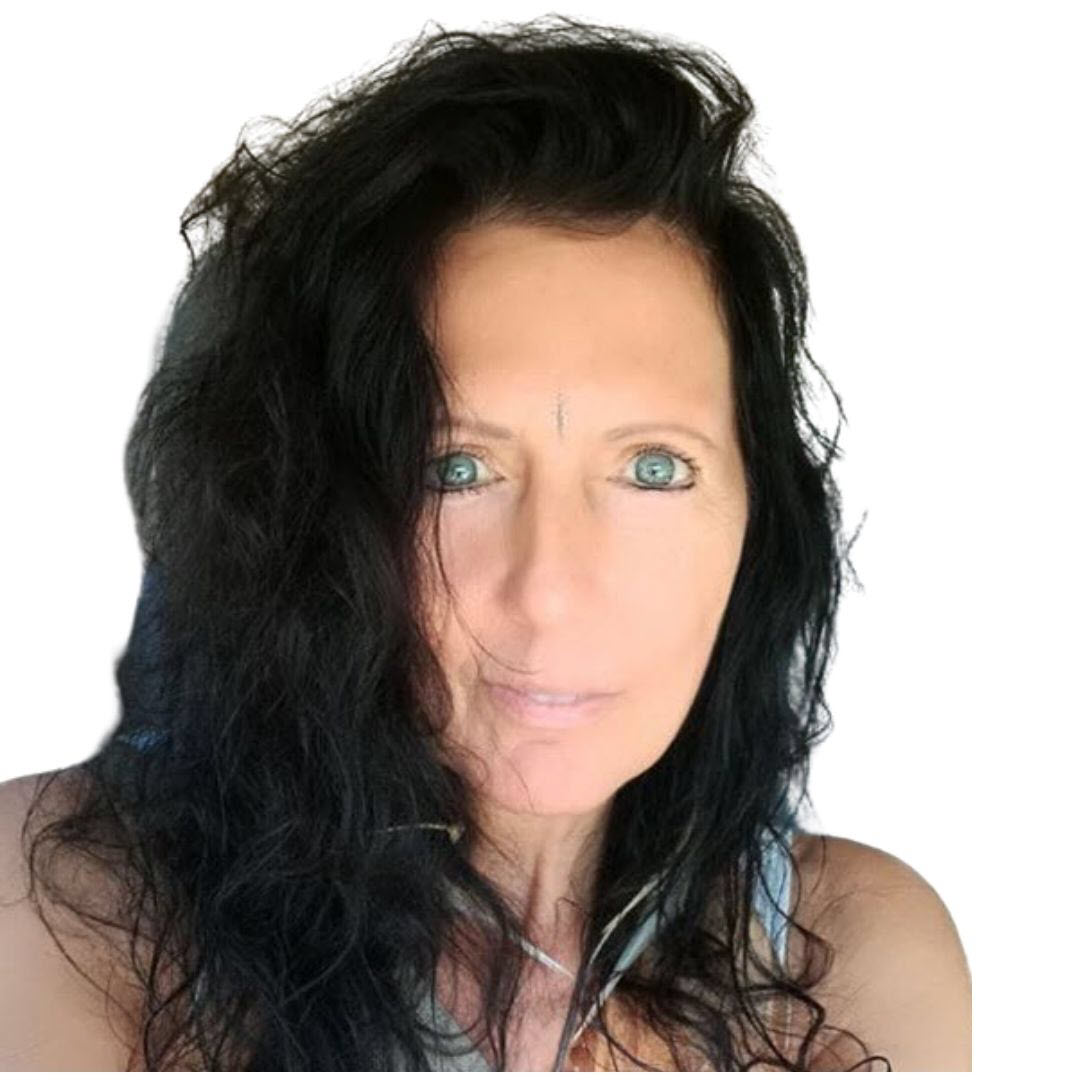 Ilona Selke is an international best-selling author, seminar leader, lecturer, and musician.
She lives with her husband of 35+ years, author Don Paris, Ph.D.hc., on an island in the Northwest Pacific of the USA in their geodesic Dome Home and in Bali, where she and her husband own a Retreat Center called Shambala Oceanside Retreat Center
Ilona Selke has inspired thousands of people to co-create reality, discover the power of our multi-dimensional and spiritual mind in a practical way, and how to live and manifest our dreams.
She has appeared on TV and on the Radio, has been a favorite speaker at the Prophet's Conferences, and has been quoted in many books for the contribution of her inspirational work.
Ilona Selke has taught seminars for the last 35 years around the world both in English in German, such as in Bali, North America, Australia, India, England, France, Canada, Mexico, Singapore, Hong Kong, Japan, Germany, and Switzerland.
Her first book

Wisdom of the Dolphins

, available in five languages, is about the magic of dolphins and teaches how to access the holographic universe through the power of our dream-time mind.
Her second book

Alin learns to use His Imagination

is a children's book. It is very well-loved by parents and therapists for its therapeutic value. It is available in English, German, Hindi, and Russian.
Her third book about Soul mates, Free Will, Destiny, Dolphins, and shifting the Time Space Matrix is called

Dolphins, Love & Destiny

with the subtitle Yoga of the Soul.
Her fourth book titled

Dream Big - The Universe Is Listening

was already a best-seller in the USA, AU, CA, GB, and Germany and inspires and teaches readers to break the boundaries of time and space and to master the 3D Matrix.

The Living From Vision®

course is available in English, German, French, Spanish, Czechoslovakian, and Chinese.
She has appeared on many radio-shows and Tele-summits, as well as conferences, and has helped thousands of people across the globe to deeply transform their lives.
Course Curriculum
INTROCDUCTION TO THE CHILRDRENS' BOOK ALIN LEARNS TO USE HIS IMAGINATION
Available in days
days after you enroll
THE GUIDED IMAGERY EXERCISES
Available in days
days after you enroll
Frequently Asked Questions
For which age group is this book best suited?
The book is generally for those who are young at heart. It is suitable for reading aloud to children between 6 and 12 years. Depending on the age and level of development, the therapist, adult, the parent can read the book, do the exercises with the child, or let the child do the exercises alone. This book offers not only written text, but also color images and guided imagery exercises that teach the content in a manner that activates the power of the right side of the brain, and thereby becomes a felt experience rather than just book knowledge.
I would love to read this book in Hard Cover, where can I get this book
If you wish to read this book additionally as a Hard Cover book, you can purchase it from Living From Vision, with CDs. Call 1-360 - 387 - 5713 or send an email to orders(@)livingfromvision.com
I would love to get further training in these methods, what training is available/
You can do the Living From Vision Online course, a five-week Self-Study Online course, to get more training in the various aspects which you find here in the children's book. Look on the Home page of www.lfvacademy.com (on this web-page under ALL COURSES) You can also do the LFV Teacher & Coach Training course to be able to teach and/ coach adults in these techniques. You can find both course listed on this same page under ALL COURSES in the top right of the menu.