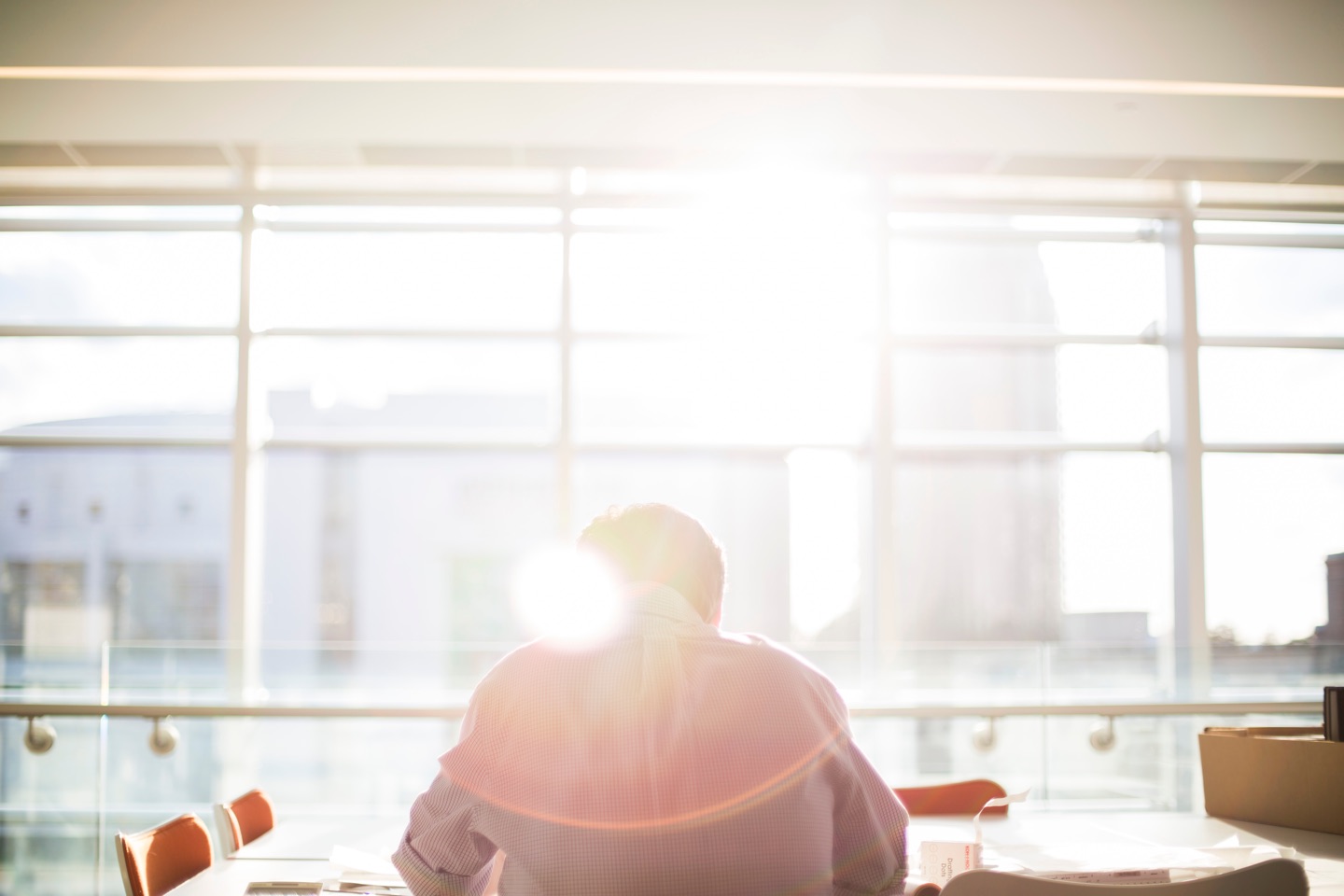 Hi Don,
I just watched the replay of the Live Panel Discussion on Burnout and feel that you, Ilona, Bilyana, and Takara did an excellent job discussing a very timely subject.
The symptoms sound exactly like what I went through the last few years. I finally sold my business a little over a year ago and I'm now just starting to feel good and enjoy life again.
As usual, the presentation was very informative, and I appreciate you giving this topic the attention it deserves.
Alan USA
Your physical and mental health can be shaped, strengthened, and influenced by you.
Your focus can be trained to support and s
trengthen your immunity.
Come on a journey of healing and strengthening your immunity with Ilona Selke, and practice your focus.
With this course, you can will get inspiration you can put to work right away, on how to deal with and heal from Burnout, Stress, and Over-Doing and bring about physical, emotional, and mental health.

Ilona Selke, Dr. Don Paris, Takara Shelor, and Bilyana Georgieva give you inspiration to a wide variety of healing methods, from electro-medicine to self-care meditations, and quantum-healing approaches you can use any time of your life
to create health.
Are you ready to embark on a transformative journey toward optimal wellness and rejuvenation?

This out-of-the-box online course is designed to empower you with powerful techniques and knowledge to enhance your overall well-being and improve your quality of life.
Led by renowned wellness expert Ilona Selke, this course covers a wide range of cutting-edge topics and practices that have the potential to revolutionize your health and vitality.
Here's a glimpse of what you can expect:
Learn about what brings on stress, what the symptoms are before it is too late, how burnout can take a long time to heal, and how to jumpstart that process.
Discover with our panel speakers and interviewees some powerful methods of transformation, self-care, recovery, and wellbeing that you can bring about with break-through techniques and tolls.
1. Techniques like Quantum Healing: Dive into the fascinating realm of quantum healing, where you'll explore the profound connection between consciousness and physical well-being. Discover how to harness the power of your mind to facilitate deep healing and promote holistic wellness.
2. Radionics and Electro Medicine: Uncover the principles and techniques of radionics and electromedicine, innovative approaches that utilize energy frequencies to stimulate healing and restore balance in the body. Learn how to apply these modalities for improved wellness and vitality.
3. Guided Meditation and Self-Hypnosis: Immerse yourself in the transformative practice of guided meditation and self-hypnosis. Explore powerful techniques to quiet the mind, access deeper states of relaxation, and tap into your subconscious mind to create positive change and support your well-being.
Join Ilona Selke in her guided meditations to access the power of your mind, collectively and individually to heal yourself and the planet. Ilona Selke invites you on a powerful journey of self-healing and holographic transformation.
Throughout the course, you'll have access to engaging video lessons, practical exercises, and supplemental resources that will deepen your understanding and provide you with actionable steps toward improved wellness.
Ilona Selke, and her panel,and more leading experts in wellness and consciousness bring extensive knowledge and experience to this platform to guide you through this transformative course.
Are you ready to unlock the secrets to dealing with stress, burnout, and overdoing in order to create optimal wellness and embark on a journey of health and healing?

Enroll in the Wellness Online Course by Ilona Selke for FREE and embark on a transformative path toward improved wellness, vitality, and inner harmony.
Get ready to embrace a life of vibrant well-being and unlock your full potential!
Your Instructor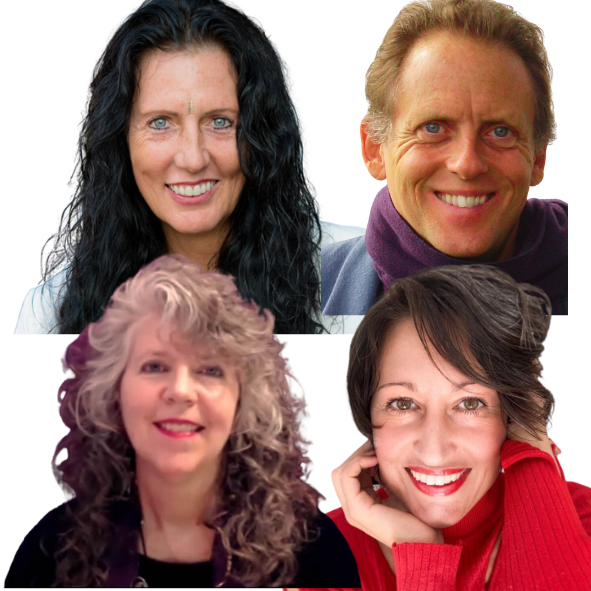 Ilona Selke
IIlona Selke is an international 4-times bestselling author and co-author of two bestselling books with Brian Tracy and Jack Canfield. She is a seminar leader, soon to be TEDx speaker, and musician as well as the CEO of Living from Vision.and the Shambala Retreat Center in Bali. Since 1987 Ilona Selke has been teaching personal development seminars worldwide inspiring thousands of people around the world to discover the power of their consciousness to create a successful life.
Dr. Don Paris
Don Paris is a published author, speaker, video producer, and musician. His book, Regaining Wholeness Through the Subtle Dimensions has been published internationally. He is known as the guru of the SE-5, the world's most respected subtle energy, scalar instrument.
Takara Shelor
Engineer and manager 4-time bestselling author, who has inspired thousands of people to transform their lives.

Bilyana Gerogieva
Bilyana is a Thought Leader, Digital and Social Media Nerd, LinkedIn Top Voice, and Multi Award-Winning Public Speaker. She is the founder of the Wise Up program which helps business owners, executives, senior managers, and everyone who Dares to Wise Up, to go internally and re-discover themselves on a deeper level.
Course Curriculum
LIVE PANEL DISCUSSION
Available in days
days after you enroll
INTRODUCTION TO WELLNESS by Ilona Selke
Available in days
days after you enroll
DON PARIS Ph.D (h.c.)
Available in days
days after you enroll
Frequently Asked Questions
WHY IS THIS COURSE FREE?
It is free so that as many people as possible can take this course. Nowadays it is more and more important that we find the strength in ourselves. The more people who rest stronger, the more stable our field is. Help yourself and help other people by recommending this free course.
HOW LONG DO I HAVE ACCESS TO THE COURSE?
ALL ONLINE COURSES BY ILONA SELKE GIVE YOU A LIFETIME ACCESS.
AM I ALLOWED TO PASS ON THE GUIDED MEDITATIONS TO OTHERS?
SINCE THIS COURSE IS FREE, WE APPRECIATE YOU KEEPING YOUR LOG IN CONFIDENTIAL. HOWEVER, FEEL FREE TO INVITE OTHERS TO THIS COURSE SO YOU CAN BUILD YOUR COMMUNITY OF FRIENDS WITH A POSITIVE MINDSET.
Life consists of learning, mastering challenges and overcoming obstacles, so that we grow.
We are the descendants of those who have survived all of the past disasters that the universe has brought.

New challenges arise again and again and we learn new ways to manage these challenges, and in the process, we evolve, grow bigger, and to shine brighter.
May this Online course help you shine brighter, and become clearer about what you really want and bring it into your world.