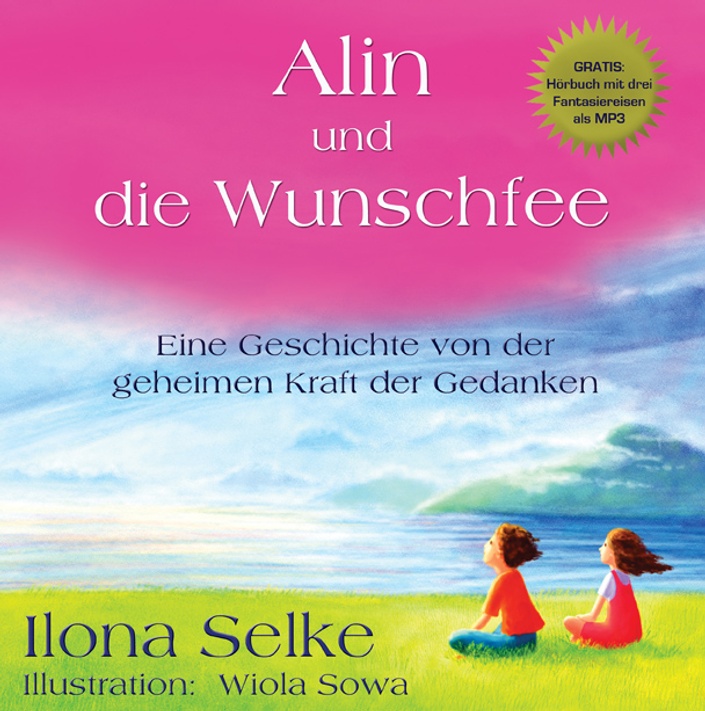 ALIN UND DIE WUNSCHFEE
Aus Träumen werden Wirklichkeiten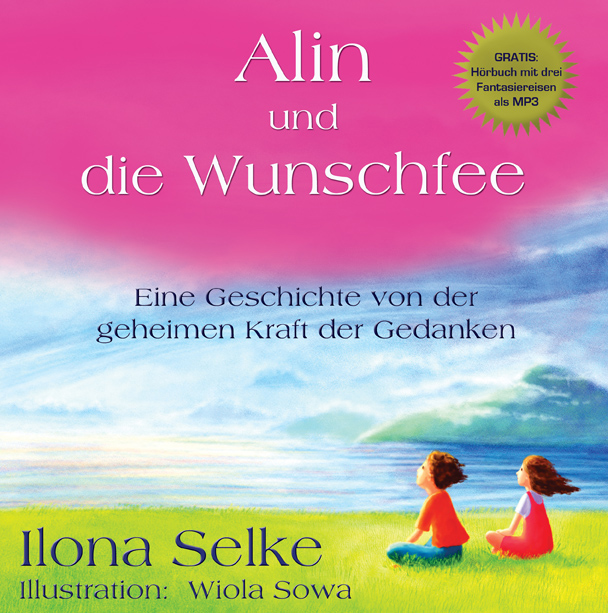 Alin und die Wunschfee
Geheimnisvolle Methoden werden in diesem Kinderbuch, ein Buch für Jung & Alt, Schritt für Schritt beigebracht.

Man lernt wie man Probleme in kraftvolle, positive Energien verwandelt, imd ,am wird Schritt für Schritt, mit Bildern untermalt, in diesem Buch durch diese Prozesse begleitet, damit das Wissen nicht nur Buchwissen bleibt.

Das Erlernen ist einfach in dem die Techniken in ein Märchen eingebaut sind. Die begleitenden Phantasiereisen von Ilona Selke gesprochen, begleiten das Kind und den Erwachsenen im Lernen des Inhaltes.
Die tiefwirkenden Übungen (MP3 Übungen) erlauben es dem Kind selber aktiv mit den negativen Emotionen umgehen zu lernen und nicht passiv berieselt zu werden. Die daraus entstehende Kraft kommt wahrlich von Innen und erlaubt es dem Kind die eigenen Realität zu verwandeln.
Kinder sagen oft dass sie jetzt einen wahren Zauberstab in der Hand haben, da sie mit den Übungen tatsächlicih ihre Realität zu verändern lernen.
Your Instructor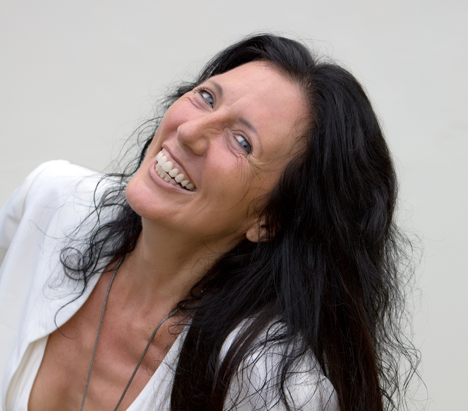 Ilona Selke is an international best-selling author, seminar leader, lecturer, and musician.
She lives with her husband of 35+ years, author Don Paris, Ph.D.hc., on an island in the Northwest Pacific of the USA in their geodesic Dome Home and in Bali, where she and her husband own a Retreat Center called Shambala Oceanside Retreat Center
Ilona Selke has inspired thousands of people to co-create reality, to discover the power multi-dimensional and spiritual mind in a practical way, and how to live and manifest their dreams.
She has appeared on TV and on the Radio, has been a favorite speaker at the Prophet's Conferences, and has been quoted in many books for the contribution of her inspirational work.
Ilona Selke has taught seminars for the last 35 years around the world both in English in German, such as in Bali, North America, Australia, India, England, France, Canada, Mexico, Singapore, Hong Kong, Japan, Germany, and Switzerland.
Her first book Wisdom of the Dolphins, available in five languages, is about the magic of dolphins and teaches how to access the holographic universe through the power of our dream-time mind.
Her second book Alin learns to use His Imagination is a children's book. It is very well loved by parents and therapists for its therapeutic value. It is available in English, German, Hindi and Russian.
Her third book about Soul mates, Free Will, Destiny, Dolphins and shifting the Time Space Matrix is called Dolphins, Love & Destiny with a subtitle Yoga of the Soul.
Her forth book titled Dream Big - The Universe Is Listening was already a best-seller in the USA, AU, CA, GB, and Germany and inspires and teaches readers to break the boundaries of time and space and to master the 3D Matrix.
The Living From Vision® course is available in English, German, French, Spanish, Czechoslovakian, and Chinese.
She has appeared on many radio shows and Tele-summits, as well as conferences and has helped thousands of people across the globe deeply transform their lives.
Course Curriculum
EINLEITUNG zum KINDERBUCH ALIN UND DIE WUNSCHFEE
Available in days
days after you enroll
DIE FANTASIEREISEN
Available in days
days after you enroll
Frequently Asked Questions
Für welche Alterstufe ist dieses Kinderbuch geeignet?
Das Buch ist generell für alle die jung im Herzen sind. Es eignet sich zum vorlesen für Kinder zwischen 6 und 12 Jahren. Je nach Altersstufe und Entwicklungsstufe kann der Therapeut, Erwachsene, Elternteil das Buch vorlesen, die Übungen zusammen mit dem Kind machen, oder das Kind die Übungen alleine machen lassen.
Ich habe das Kinderbuch schon gekauft, wie bekomme ich diesen Kurs gratis?
Wenn Sie das Kinderbuch schon gekauft haben, senden Sie uns bitte die Bestellbestätigung, oder ein Bild von ihnen selbst mit dem Buch in der Hand zu uns an die folgende E-Mail-Adresse info (at) livingfromvision.com Sobald wir von ihnen gehört haben, werden wir sie für diesen Kurs freischalten.
Ich möchte nur diesen online Kurs haben und nicht noch zusätzlich das Kinderbuch kaufen. Kann ich den Kurs auch so machen?
Sie können gerne den Kurs hier auch für 34 € einkaufen (plus Mehrwertsteuer).