This series of easy Yoga exercises will transform you body gently and easily with daily practice. Learn the positions and the flow of the asanas (positions) by following Ilona Selke on video. This YOGA sequence only takes 20 minutes and gives you resilience, strength and a sense of aliveness very quickly.
After you have mastered the progression of the exercises by watching the VIDEO which usually only takes a week to learn, you can use the provided AUDIO MP3 and listen to Ilona's voice guiding you through your EASY YOGA morning routine.
The beautiful background music is from the Inner Spheres CD by Don Paris and Ilona Selke.
Welcome to your Daily Yoga!
Is your life calm like a lake, or do you yearn to create moments of calm in your daily life?
Are you exercising as much as you would like to, or as you think you should?
Do you feel that you should be exercising more often, but find it difficult to find the discipline? Maybe there isn't a teacher nearby, or the schools are too far away, or you don't have the extra time to drive to your classes?
Let's face it, we all live in a fast paced life, and the things that matter most to us suffer the most.
We take care of everybody else's needs, but tend to forget our own needs in the process.
We know we should exercise more and take time for ourselves.
When you come home from work you probably have loads of things to do and the last thing you have time for is yourself.
But that's about to change. You will be able to have the peaceful quiet for yourself once a day at least.
I have made it EASY for you to take a minute vacation.
Join me in doing your DAILY EASY YOGA!
In order to get started all you have to do is watch the EASY YOGA VIDEO once all the way through.
Next, you exercise yoga a couple of times together with me, Ilona Selke, on the yoga video.
Once you get the poses right, by watching the yoga video you can then graduate to just listening to the audio instructions on the MP3.
It is for this reason that I've provided for you the YOGA VIDEO, as well as the MP3 AUDIO version.
Once you've mastered the moves which usually takes just one week you can download the MP 3 audio file onto your cell phone or your computer, and simply follow the audio constructions on the MP3 file and do yoga where ever you wish.
Let my voice guide you every day for 20 minutes. You will see results!
I still listen to my own Yoga exercise MP3 pretty much every day. I've done this now for decades!
Join me in this easy to follow yoga routine for the next week. You will see that just one week will make a difference in your life.
This 20 minute yoga routine can fit into anybody's time schedule.
It's so easy to follow and you can play the video and audio wherever you are.
There is no more need to get in a car and go to a class!
I started doing yoga when I was five years old. My mom was so excited to see how limber my sister and I were. Doing yoga seemed so very natural when we were children, and we were fond of putting our toes into our mouths.
In this Yoga Training Program I will not require you to become a pretzel, nor do I want you to stretch further than your natural limits.
As a matter of fact I would like to make sure that you only a stretch as far as you feel and as far as you can easily do it.
Easy does it!
With every passing day you will see that your strength increases, your flexibility increases, and that you feel increasingly confident with your Yoga poses.
Yoga is the art of union.
It's the union between your body, mind and soul.
It's the union of your breath, your body and your spirit.
Your Instructor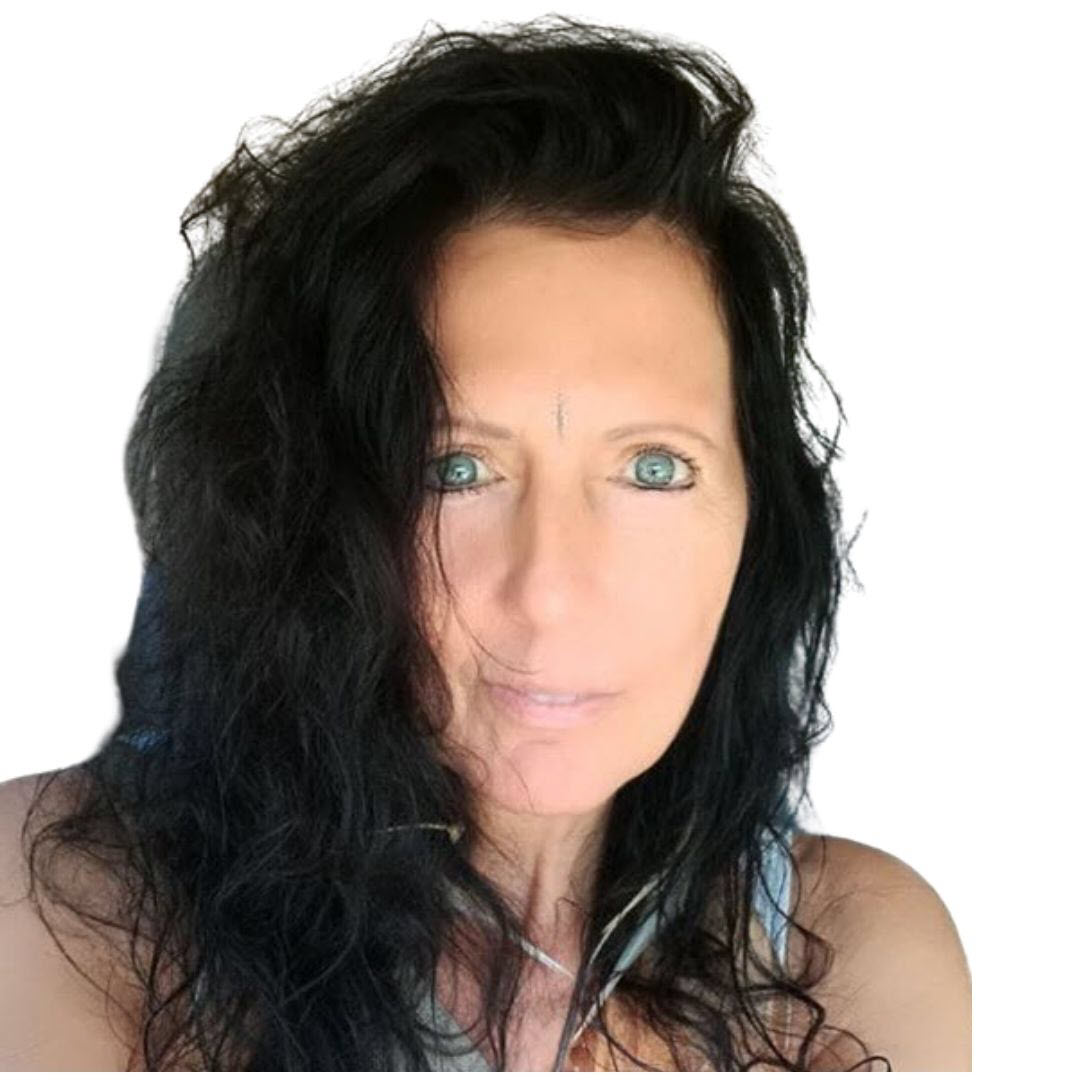 Ilona Selke is an international best-selling author, seminar leader, lecturer, and musician.
She lives with her husband of 35+ years, author Don Paris, Ph.D.hc., on an island in the Northwest Pacific of the USA in their geodesic Dome Home and in Bali, where she and her husband own a Retreat Center called Shambala Oceanside Retreat Center
Ilona Selke has inspired thousands of people to co-create reality, discover the power of our multi-dimensional and spiritual mind in a practical way, and how to live and manifest our dreams.
She has appeared on TV and on the Radio, has been a favorite speaker at the Prophet's Conferences, and has been quoted in many books for the contribution of her inspirational work.
Ilona Selke has taught seminars for the last 35 years around the world both in English in German, such as in Bali, North America, Australia, India, England, France, Canada, Mexico, Singapore, Hong Kong, Japan, Germany, and Switzerland.
Her first book

Wisdom of the Dolphins

, available in five languages, is about the magic of dolphins and teaches how to access the holographic universe through the power of our dream-time mind.
Her second book

Alin learns to use His Imagination

is a children's book. It is very well-loved by parents and therapists for its therapeutic value. It is available in English, German, Hindi, and Russian.
Her third book about Soul mates, Free Will, Destiny, Dolphins, and shifting the Time Space Matrix is called

Dolphins, Love & Destiny

with the subtitle Yoga of the Soul.
Her fourth book titled

Dream Big - The Universe Is Listening

was already a best-seller in the USA, AU, CA, GB, and Germany and inspires and teaches readers to break the boundaries of time and space and to master the 3D Matrix.

The Living From Vision®

course is available in English, German, French, Spanish, Czechoslovakian, and Chinese.
She has appeared on many radio-shows and Tele-summits, as well as conferences, and has helped thousands of people across the globe to deeply transform their lives.
Course Curriculum
ABOUT YOGA
Available in days
days after you enroll
First Section
Available in days
days after you enroll
Frequently Asked Questions
When does the course start and finish?
The course starts now and never ends! It is a completely self-paced online course - you decide when you start and when you finish.
How long do I have access to the course?
How does lifetime access sound? After enrolling, you have unlimited access to this course for as long as you like - across any and all devices you own.
What if I am unhappy with the course?
We would never want you to be unhappy! If you are unsatisfied with your purchase, contact us in the first 30 days and we will give you a full refund.